BES Aquagym pool is a customized pool specially designed with an exercise circuit comprising of a series of aqua workstations/exercise equipment immersed in the pool.  The workstations are carefully designed so that users are encouraged to move from one workstation to the next without any need for instructions, ending with workstations for loosening the muscles that had been worked at. BES works with the pool owners to design the exercise modules in accordance to the size of the pool and the budget available.
Benefits:
LOW IMPACT ON JOINTS
HIGH RESISTANCE OF WATER IMPROVES STRENGTH & ENCOURAGES CALORIE BURNING
COOLING EFFECT OF WATER ELIMINATES EXCESS BODY HEAT DURING WORKOUT
SAFE WORKOUT AS RESISTANCE IS NOT FIXED BUT IS IN ACCORDANCE TO USER'S STRENGTH
INCREASED METABOLISM DUE TO WORKOUT OR MASSAGE
MASSAGE CIRCUIT IS GREAT FOR TARGETTING PROBLEM AREAS
Active Exercise Gym Stations: For Cardio-vascular exercises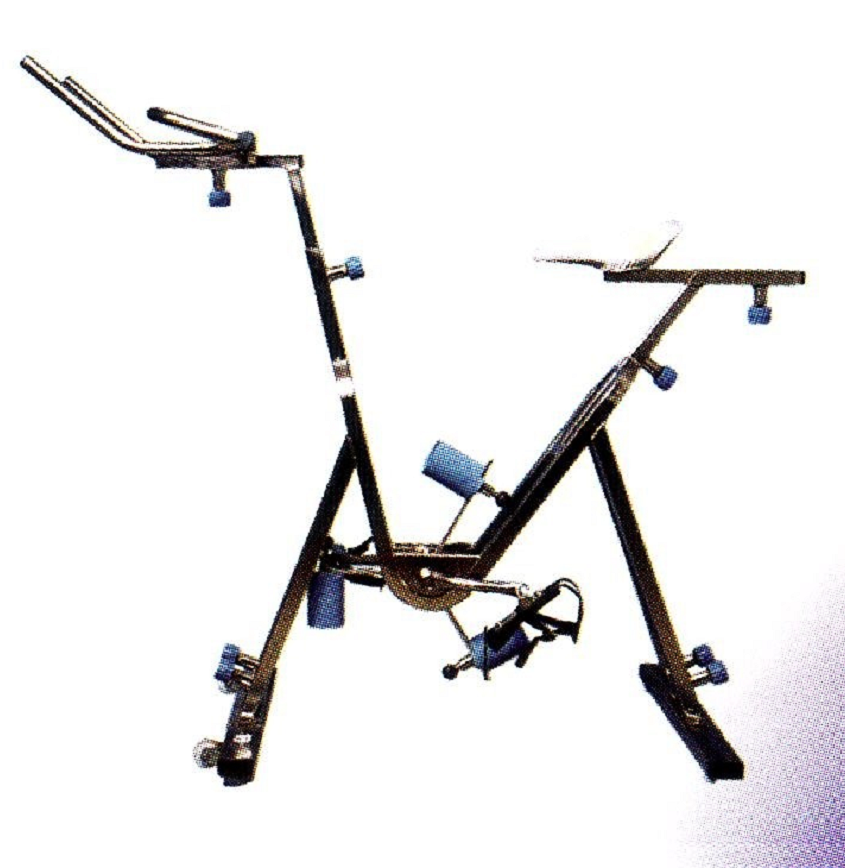 Aqua Bike
The Aqua Bike features 4 levels of resistance, light-weight stainless steel design, adjustable saddle seat and handle bars.
SPT Aquatic Treadmill
Allows user to walk or run without putting pressure on the joints.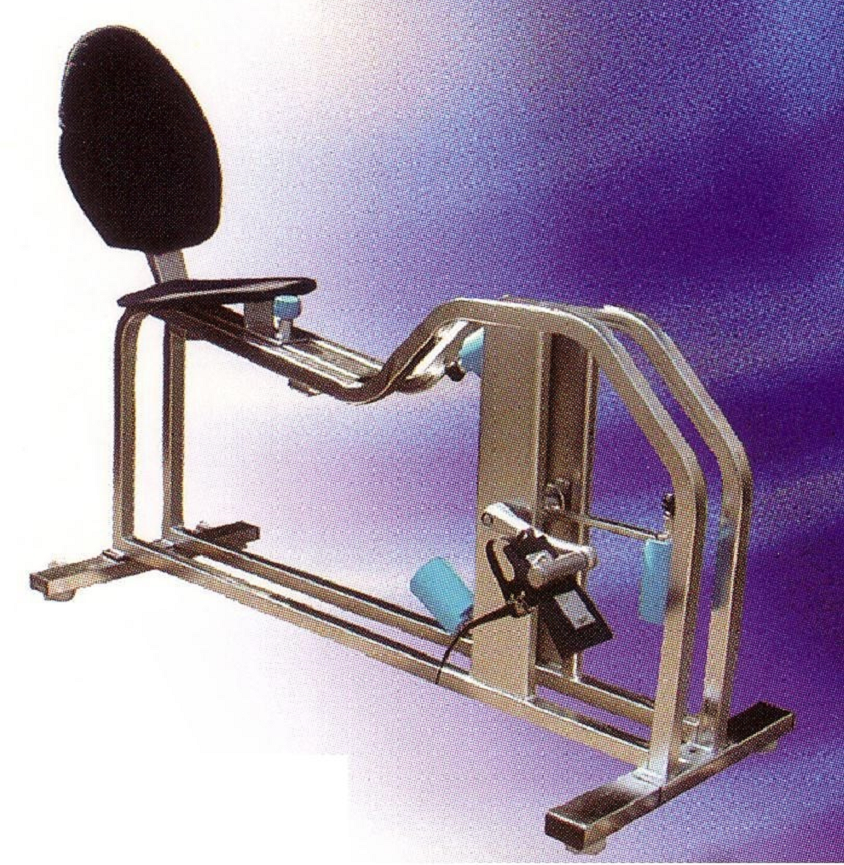 Aqua Recline
Enables user to pedal while keeping the body immersed in water with legs out in front in a reclined seating position.
Aqua Ellipse
With 5 levels of adjustable resistance, incline, and footplate positions, simulating the elliptical motions of running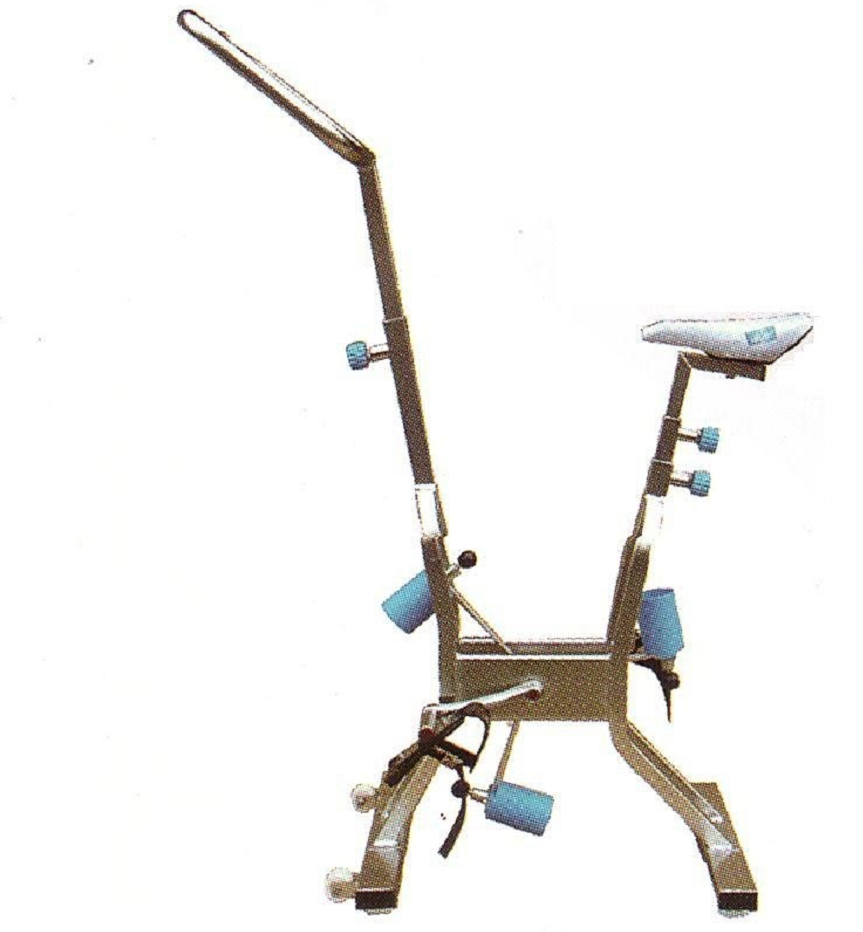 Aqua Cyclette
A patented exerciser that allows very low seating position to accentuate the exercising of the knees. The low seat provides complete mobility of the knee, quads and hamstrings.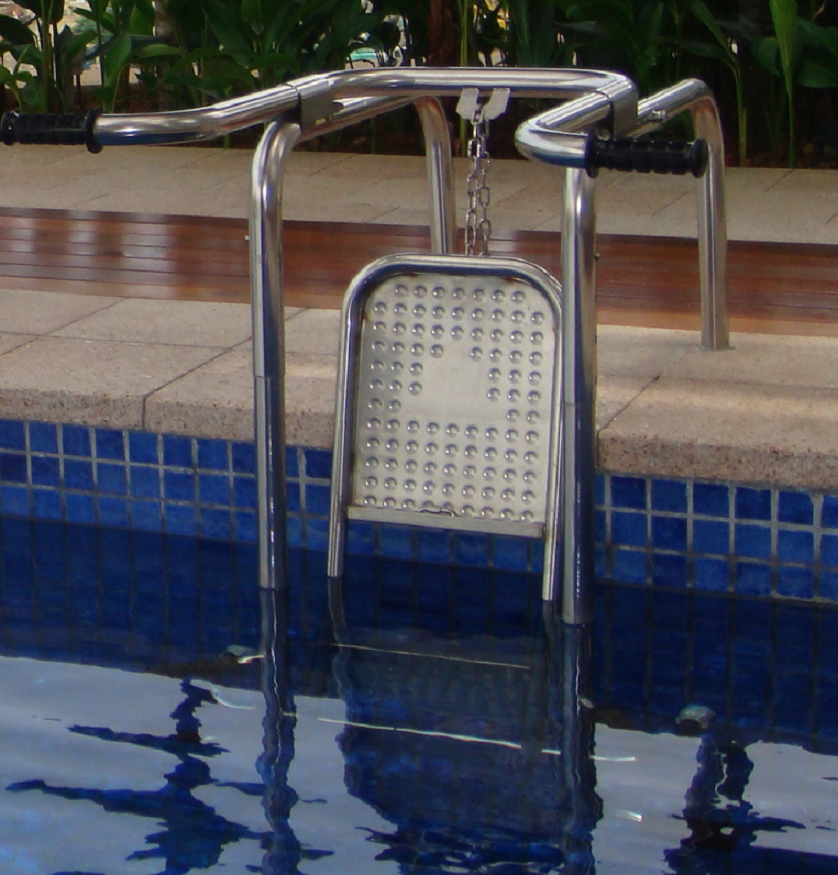 Aqua Multi-exerciser
This multi-purpose fitness station is Ideal for total body conditioning, and also help to improve physical fitness.
Passive Workout Stations: For enhancing blood circulation & metabolism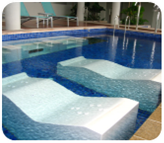 Aqua Beds
Lie back and relax on this anatomically shaped fiber glass beds with micro-jets aimed at anatomical areas. Bubbles mixed jets ensure soft comfortable jets that do not cause damage to capillaries.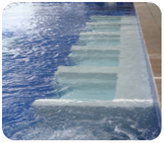 Massage Stations
A set of massage circuit stations comprising of massage stations for : upperback/shoulder blades; triceps/biceps; waist & hips, low back; thighs; lower legs. User starts at one end of the stations and work his/her way through each station.
Head & Shoulder Massage
An umbrella shaped stainless water massage for head and shoulder massages. Water strength can be set in accordance to users' requirements during installation.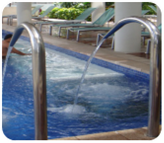 Cervical and Spot Massage
A pair of swan neck jets with high pressure for massaging necks and shoulder plates. The jets are tapered to create small pressure areas for targeting accu-points or muscles spots that are tense.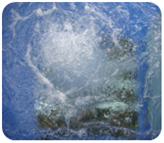 Foot Reflexology
Foot reflexology station with massage stones and massage bubble jets for stimulating soles. Comes in 2 or 3 strips of stainless steel plates with massage stones.
Copyright 2017 by BES Technology Pte Ltd. All Rights Reserved BESTech Pte Ltd